UPDATED October 25th, 2019 — this is a dispatch from my cycle tour of Ukraine and surroundings this past Summer with my partner Nastia, an open project on an Autumn/Winter hiatus — check out the project page more information, and sign up for my newsletter if you would like to be notified when it resumes 🙂
---
It took longer than five minutes — or a week — or two! And i ate the jam. It matters to me — i'm sorry to those of you for whom it also matters, for not managing to keep up.
Nastia encouraged me to share what i can, when i can — well, here i am — i want to tell you briefly about where we are, what we've been up to, and where we're headed 🙂
After crossing the Dnister River, we continued our ride around Moldova through the regions of Vinnytsia and Odesa, then carried on outlining my 2017 route along the Danube Delta and the Black Sea from Izmail to the city of Odesa.
I missed my buddy Yuriy in Izmail (he was in Denmark, of all places), but managed to find and introduce Nastia to all my other hosts from that tour.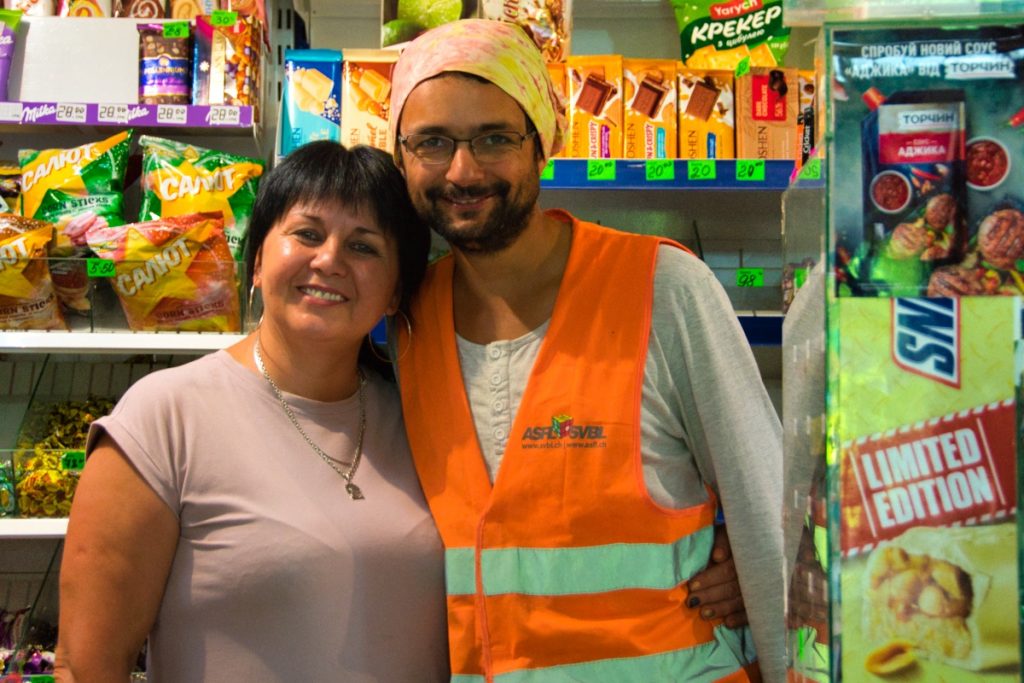 It was invariably a blast — i feel grateful that my chance encounters on the road have so far turned out to be people i could come back to and, apparently, still offer something of value. I look forward to exploring the shape some of these relationships might eventually take.
I have honored the practice of picking something to document along our way in each administrative region, and i'm hungry to share the results on this newsletter. I hope those of you waiting for it will understand that it will take me longer than i estimated to put together what i've collected. I plan to keep up with the exercise going forward, and i wouldn't mind getting some suggestions, by the way 😉
The region of Odesa has been socially intense — especially the "lump" West of the Dnister River — a few days at a friend's place in the city of Odesa was not enough for us to recharge — we decided to stop again after just 20km, where we found some manageable short-term accommodation with minimal social obligations in the outskirts. We plan to be here for a few days to catch up with ourselves. I will set aside some of this time to catch up with my day job and work on this newsletter, and leave the rest to simply be — paradoxically, i don't seem to have done enough of the latter since our journey started two-and-a-half months ago.
Here are a few more photos from the past few weeks since my last note — click on them to see them enlarged and read the captions.
Talk soon!
___
Featured photo: our route so far starting from the L'viv region, then going briefly into Poland, then back to L'viv, then across the Ivano-Frankivsk, Chernivtsi, Vinnytsia and Odesa regions around the Carpathians and Moldova
---
Sign up for my newsletter and receive long-term travel
inspiration & advice delivered weekly, straight into your inbox